Deficit Deadlift Blocks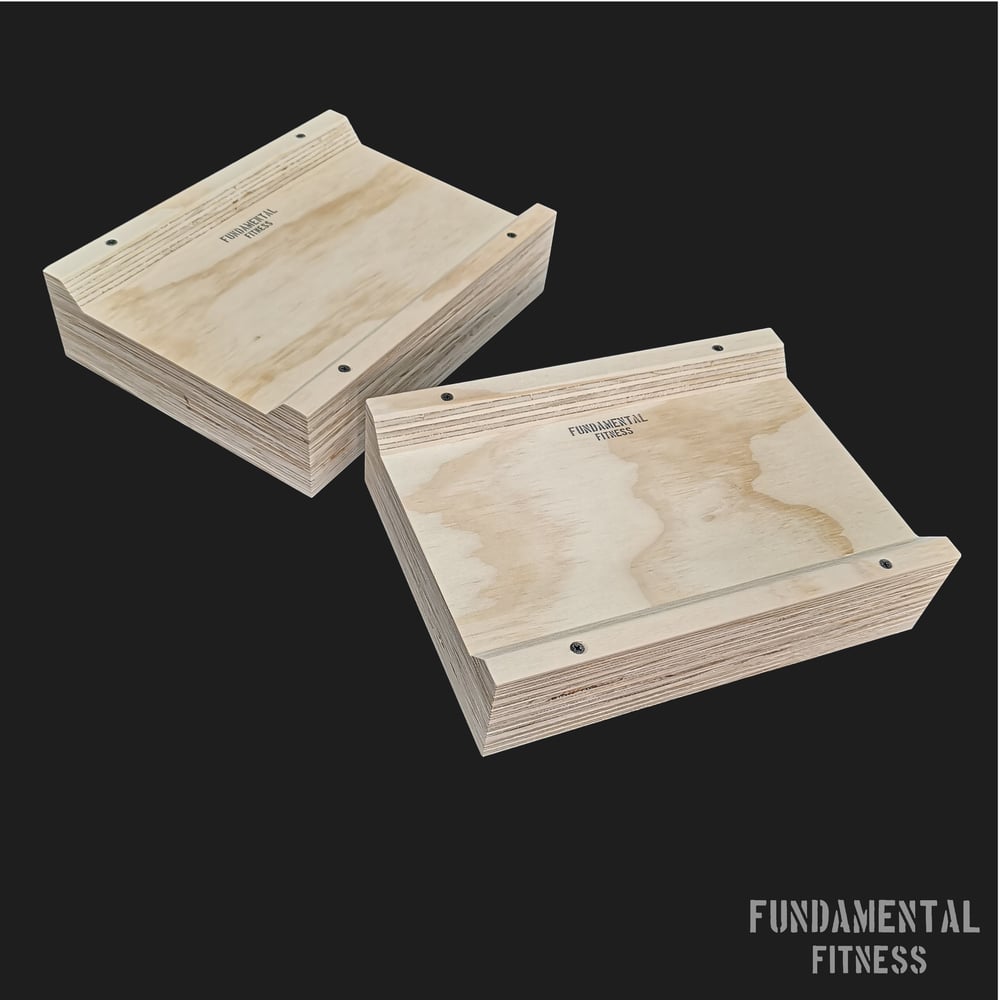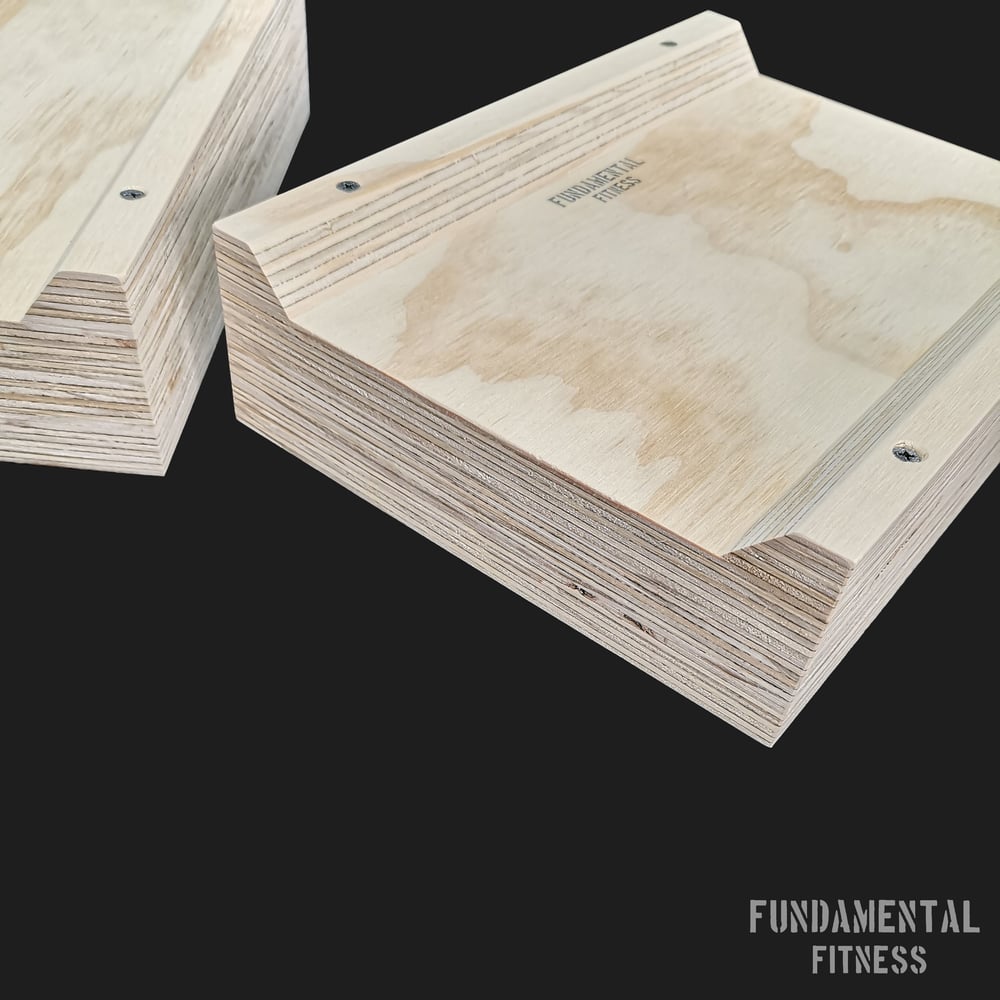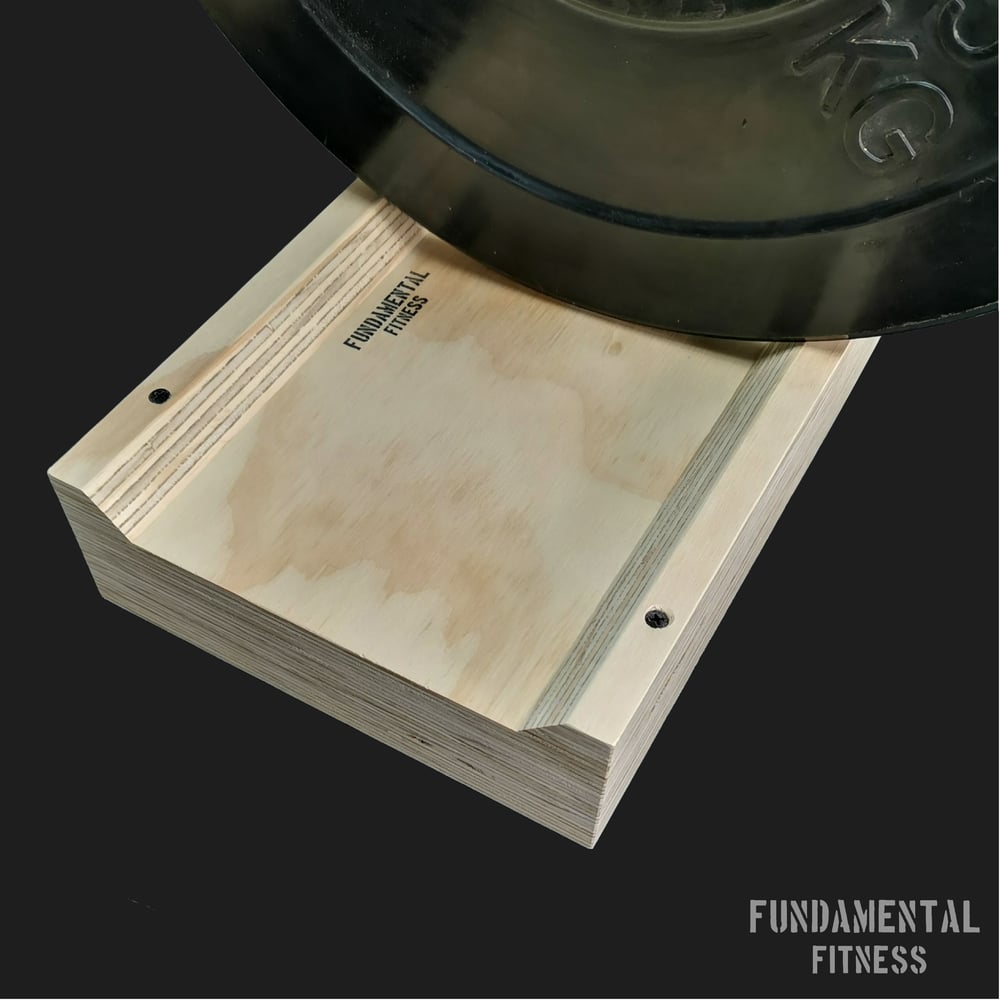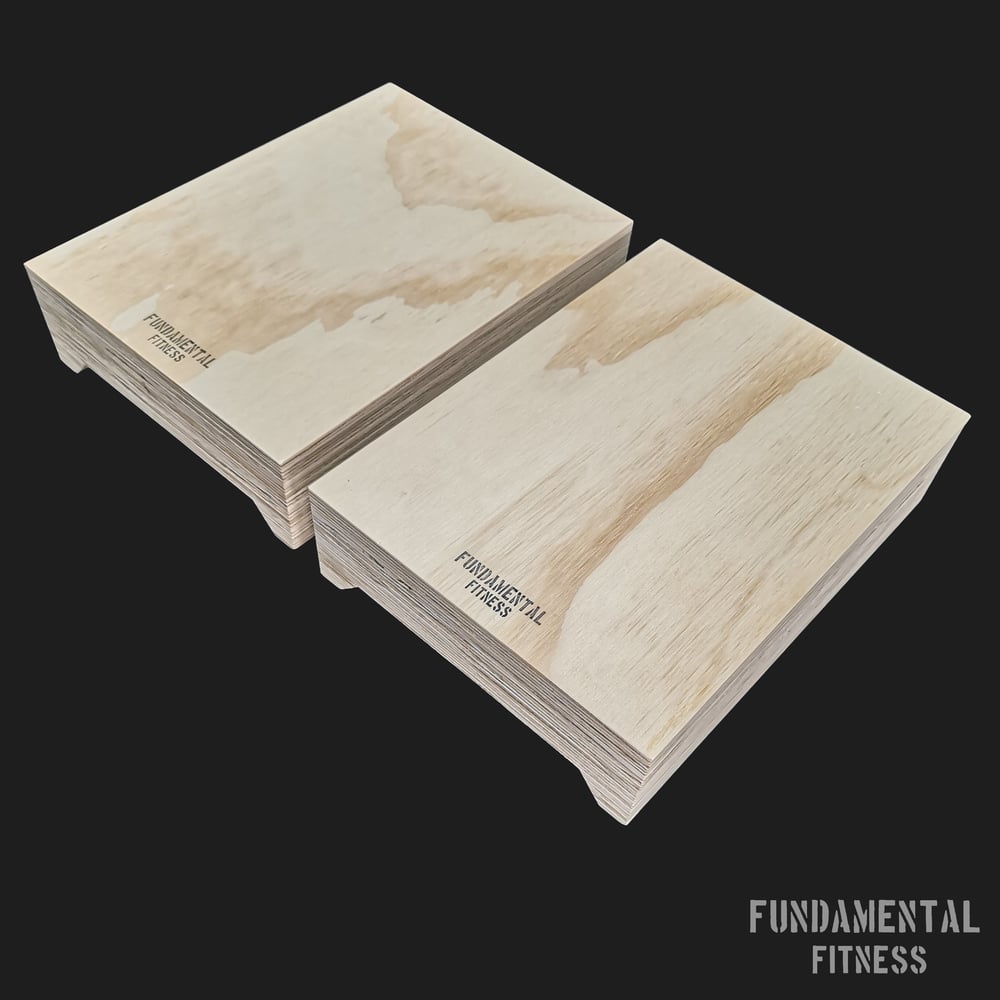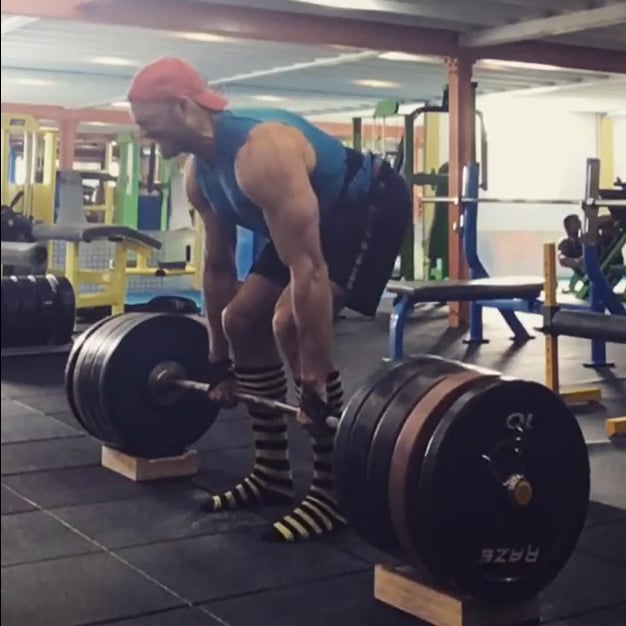 Adding to the Fundamental Fitness product range are these beautifully made pair of Heavy Duty Deadlift Blocks
For use in the home or gym for Strength, Power Lifting, Crossfit & General Training.
This design has been tried and tested in the UK.
These blocks will provide both, more and/or less movement on the Deadlift. They will raise the Deadlift 54mm to reduce the range of motion and also, when turned over provide a 72mm deficit. Which is an increased range of motion that recruits more of the posterior chain and quads.
Solid & durable timber construction
Dimensions:
H= 72mm x W= 220mm x L= 300mm
Contact us for International delivery
All items shipped within 7 working days